The conference postponed in April 2021 is full on-line.
The information below is kept in memory...
---
Venue
PMS 2020 will be held in the Toulouse Business School, 20, bd Lascrosses, Toulouse, France.
How to reach TBS from Toulouse
By metro:

"Compans-Cafarelli" station on Line B.

By car:

take exit n°30 on the A620 road and then follow "Port de l'Embouchure" and "Boulevard de la Marquette" in the direction of "Place Alphonse Jourdain". Turn on the right on "Rue de Sébastopol". You'll find the Indigo parking on "Place de l'Europe", on your left.
To help yourself, a general map including the different sites of the conference will be available soon.
The site
PMS 2020 will be located in the "Lascrosses" building (see the map below). Wifi access will be granted to all participants during registration. PMS 2020 will use the cafeteria, the main amphitheater (400 places) as well as shared alleys for posters. Additional rooms will be available for quick meetings, direct internet access and storing luggages or other equipments.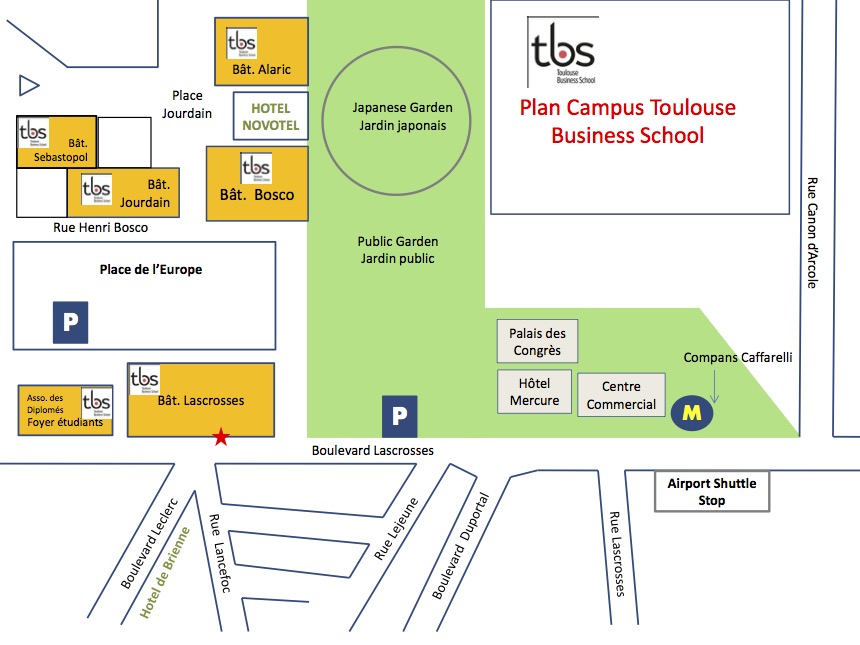 Virtual Tour of Campus